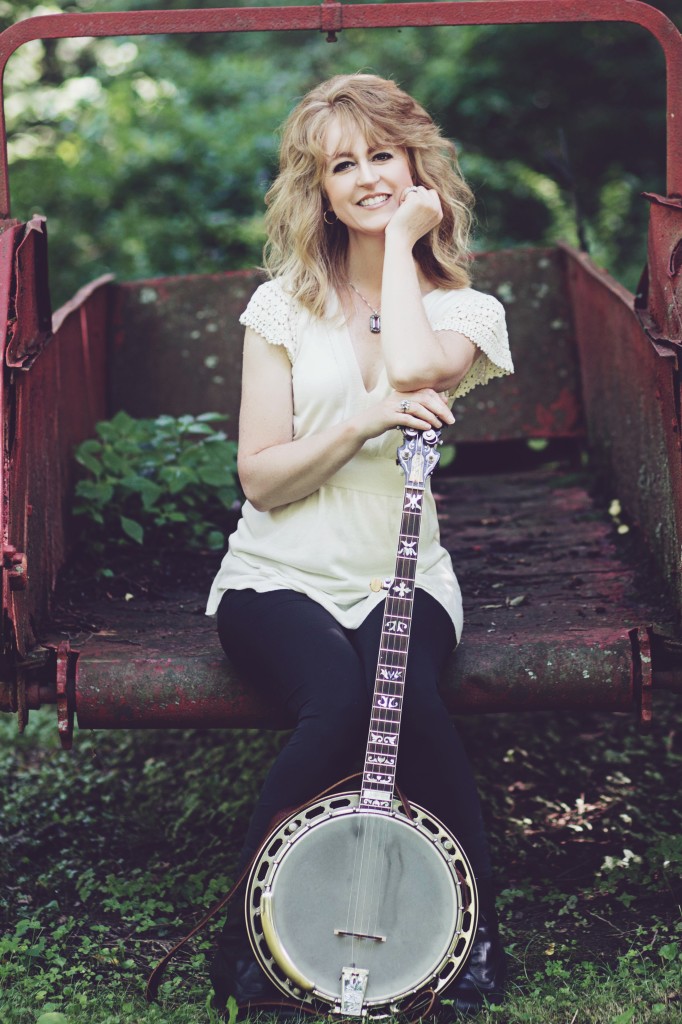 Trina Emig began studying Scruggs style banjo with Vernon McIntyre in 1988.  In 1990 she began teaching banjo and touring and performing with Vernon McIntyre's Appalachian Grass.  She has also played with Kentucky 31, Missy Werner, Katie Laur's All-Girl Bluegrass band, Ma Crow, and many others. Several of these bands were multi-nominees for the Cincinnati Entertainment Awards during her time with them.  She also played drums and recorded with the country-swing band, Dr. Twang and the Stainless Steel.  Trina started playing the mandolin in 2006 and stands in with many bands on both instruments.
Trina is the author of Becoming Banjo Worthy, a comprehensive Scruggs style banjo instruction book, which has both written and recorded instructions. She has been a banjo instructor since 1990.  She owns and operates Boopie Recording Studios and has engineered and produced a number of highly regarded CDs.
Trina is Miss September in the 2016 edition of the internationally distributed calendar, Banjo Babes. In November 2016, the well-respected "Bluegrass Unlimited" featured Trina, as part of Ma Crow and the Lady Slippers.
Perhaps the best description yet of Trina as a musician is in the book, Pretty Good for a Girl, a history of women in bluegrass music.  Murphy Henry, the nationally known banjo artist and teacher, describes her as "the powerful Trina Emig."
Regional performances include:
Bill Grant Bluegrass Festival, guest appearance with Bill Grant and Delia Bell, Hugo, OK
IBMA with Women in Bluegrass, Louisville, KY
Silver Dollar City, Branson, MO
Carter Family Fold, Hilton, VA
The Sandpiper Inn, Baltimore, MD
42nd Annual North Carolina State Bluegrass Festival, Marion, NC
Woodsong's Old Time Radio Hour at the Lyric Theatre, Lexington, KY
Bluegrass in the Park Folklife Festival, Henderson, KY
Museum of Appalachia Tennessee Fall Homecoming, Norris, TN
Blue Plate Special live on WDVX, Knoxville, TN
John Hartford Memorial Festival, Bean Blossom, IN
Meadowgreen Music Park, Clay City, KY
Wheeling Jamboree, Wheeling, W.VA
River Roots Folk Festival, Madison, IN
Brown Country Bluegrass Festival, Georgetown, OH
Bob Evans Farm Festival, Rio Grande, OH
Red Barn Radio Hour WGAD, Lexington, KY
Mohican Wilderness Bluegrass Festival, Glenmont, OH
Pickin' on the Porch, Bill Monroe's Old Homeplace, Rosine, KY
Local Cincinnati area performances include Tall Stacks, Taste of Cincinnati, the Appalachian Festival, Arnold's, Leo's Coffeehouse, the Madison Theater, the Aronoff Center with the Cincinnati Women's Choir "MUSE", the Jerry Springer Podcast, as well as live radio shows on WNKU in Northern KY.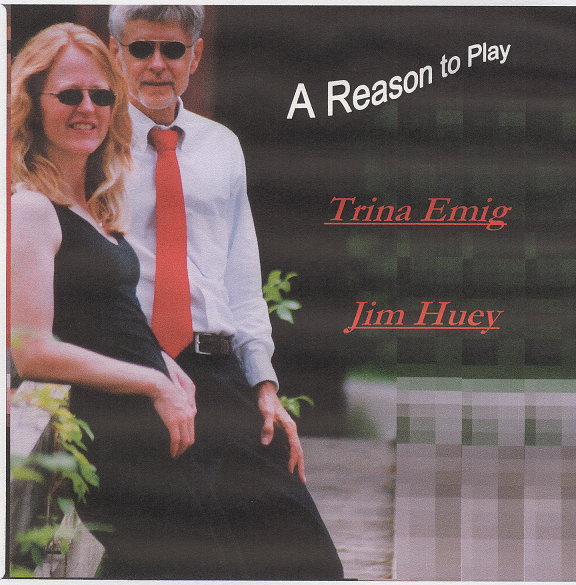 Trina also has an instrumental CD, "A Reason to Play," with Jim Huey and other special guests available through the contact page on this website or through CD Baby.
Article from Bluegrass Unlimited, November 2016: