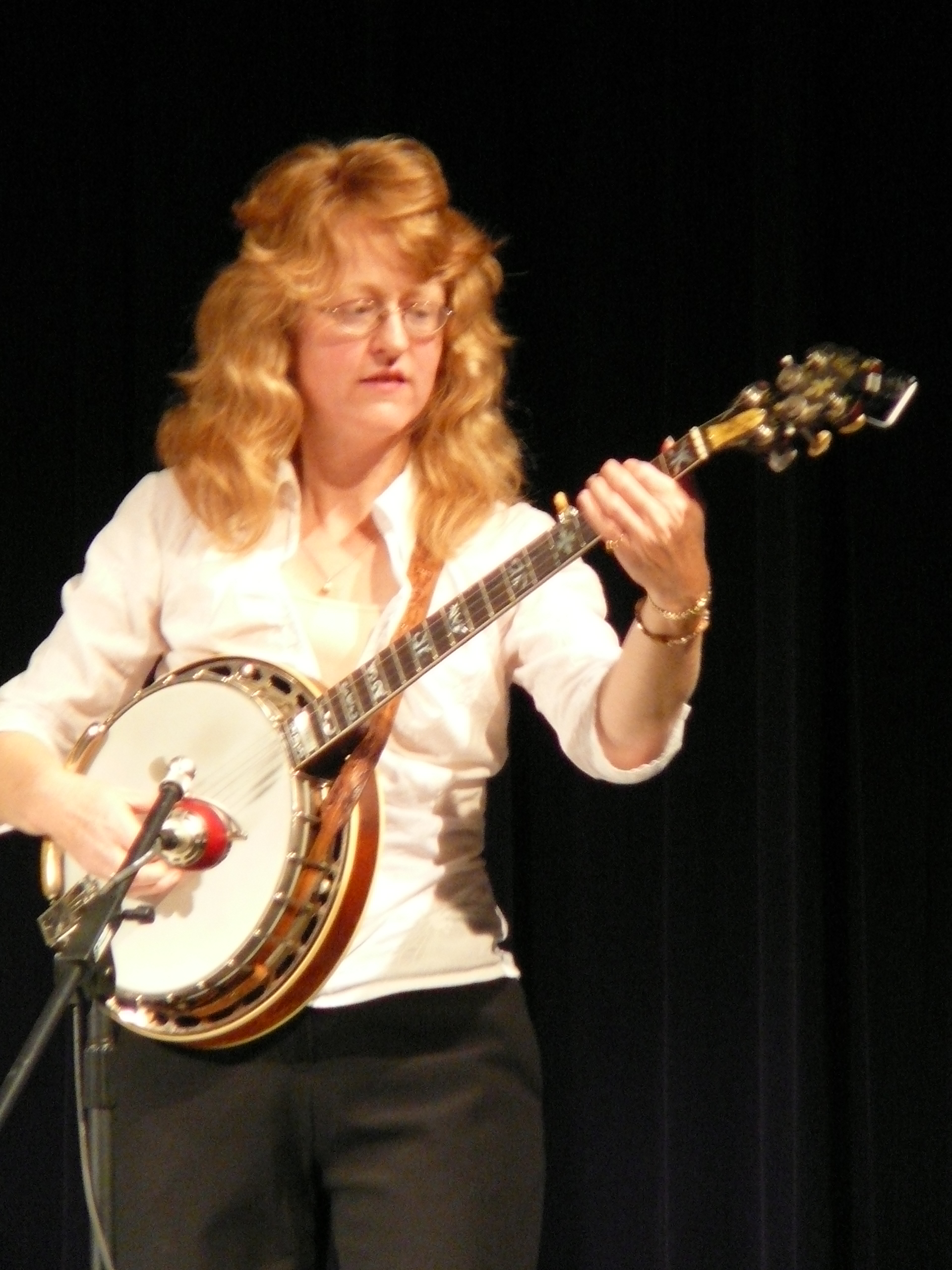 Trina Emig has been playing banjo since 1988 and teaching since 1990.
She has played in multiple bands in the Cincinnati area including
the Appalachian Grass, Kentucky 31, the Motherpluckers,
and is currently playing banjo and mandolin for
Ma Crow and the Lady Slippers.
Local performances include Tall Stacks, Taste of
Cincinnati, the Appalachian Festival, the Madison
Theater, the Aronoff Center, as well as live radio
shows throughout the tri-state area. Regional
performances include Silver Dollar City in Branson,
MO; Carter Fold, VA; the Sandpiper Inn in Baltimore,
MD; the historic Hoosier Theater in Vevay,
IN; the Red Barn Radio Hour in Lexington, KY; and
the Richwood Opry in Richwood, KY. She was also
a member of three bands that were nominated for
a Cincinnati Entertainment Award.
Trina has an instrumental CD available through the contact page
of this website or digitally at CDBaby.
Trina also has a banjo instruction book titled Becoming Banjo Worthy
available through the contact page of this website.